World Cinema – The Essential Picks
With all the noise and fanfare accompanying Hollywood films it can be easy to forget that there is a whole world of filmmakers out there producing masterpiece after masterpiece that a significant proportion of the cinema viewing audience will never come across.
In order to go some way toward rectifying that we have put together an essential list of world cinema that everyone should see:
5. Pan's Labyrinth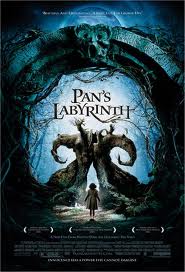 Over the past few years Latin American films have been rapidly gaining attention and acclaim with films like The Motorcycle Diaries, City of God and Pan's Labyrinth finding commercial and critical success.
Pan's Labyrinth centres on the story of a little girl, Ofelia, who is living in post civil war Spain with her ailing mother and cruel stepfather, Captain Vidal.
The story interweaves between an enchanted world  where Ofelia meets a faun that sets her three tasks which if she manages to complete successfully will prove she is a Princess of the Underground Realm, and the real life world where Captain Vidal is brutally trying to root out Spanish anarchists.
Director Guillermo del Toro creates a tragic magical atmosphere and the film is a thing of beauty in terms of cinematography and bringing a bygone era to life.
The film has deservedly won 3 Academy Awards and is a must for anyone interested in broadening their cinematic education.
---
4. The Piano Teacher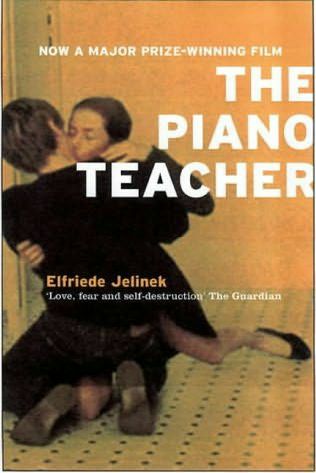 The Piano Teacher is French cinema at its best; left field and thought provoking.
The film revolves around a troubled and sexually repressed piano teacher, Erika Kohut, who lives with her mother.
As the film unfolds the audience discovers Erika is a sexual deviant, aroused by voyeurism, sadomasochism and self mutilation.
Her life is a small closed off existence until she meets a dashing 17 year old, Walter Klemmer, who becomes her student.
Walter takes a shine to his teacher and pursues Erika relentlessly. She tries to resist him at first but then eventually gives into her attraction. But things change when Walter discovers Erika's sexual predilections.
The film succeeds in making us identify and sympathise with Erika's situation despite her unusual desires, we feel for the character as she is unable to conduct a normal relationship no matter however much she may long to.
---
3. Devdas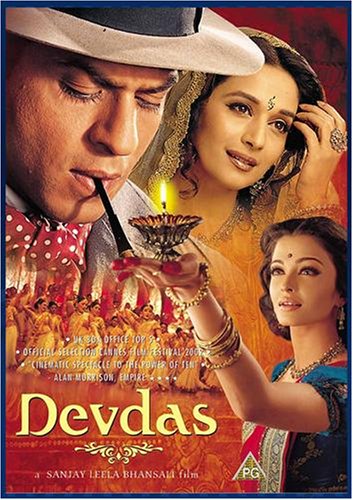 Even though Bollywood is the second largest filmmaking industry in the world and despite the fact that the films go down a storm in Asia and even in Africa there are sadly very few examples of Bollywood movies which are considered artistic gems.
But Devdas is an anomaly and one of the finest examples of what Bollywood could achieve if filmmakers put their minds to not only creating blockbuster musicals but also paid some attention to creating a story and giving films some depth.
Devdas is a story of a blighted love affair between the titular character and his childhood sweetheart, Parvati. The pair, although deeply in love, cannot marry as Devdas's parents object to the union. Headstrong Parvati wants to run away with him but Devdas refuses, choosing duty over love. Parvati marries another man in a fit of pride and anger and Devdas regrets his decision not to elope with the woman he loves - but it is all too late.
Devdas spirals into depression fuelled by alcohol and the audience watches as his life unravels, with the only light remaining in the form of a lovely courtesan who falls for the troubled hero.
The film has incredible set pieces and is choc a bloc with impressive dance numbers but what really makes this film stand out is its sheer beauty.
Every frame is a brilliance of colour; the two actresses chosen to play Parvati and the courtesan are breathtakingly beautiful and Sanjay Leela Bhansali creates an India we read about in old texts.
---
2. Let the Right One In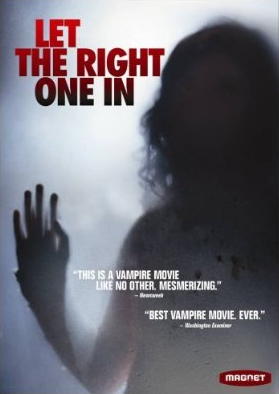 With all the Twilights and True Bloods Vampires may be getting slightly too ubiquitous and glossy but this Swedish film goes some way to redress the balance.
The film tells the love story between a bullied 12 year old boy Oskar and his neighbour, Eli, who is a vampire.
The audience is drawn into quite a small story which takes place in a village. Eli has moved there with an old man who is presumed to be her grandfather and on the surface they seem quite ordinary until we see the old man kill and attempt to collect blood for Eli to feed on.  
Director Thomas Alfredson deliberately stayed away from the familiar tricks used in horror films today making the end film stronger for it. He also manages to make Eli a likeable character even though she is responsible for the deaths of a number of innocents which is something that the film doesn't shy away from making clear.
The film has won several awards and in 2010 a Hollywood remake was released titled Let Me In which has been praised by critics for remaining faithful to the original.
---
1. Josee, the Tiger and the Fish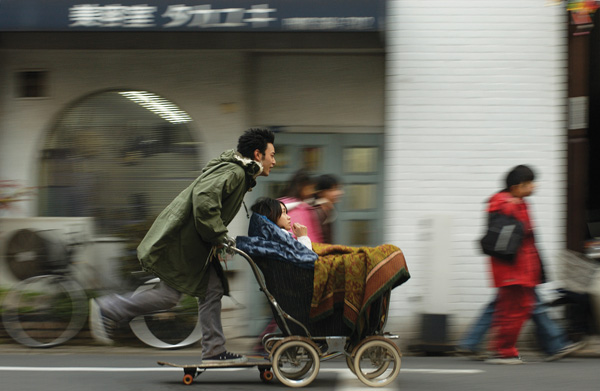 Possibly one of the most beautiful love stories of all time, Josee, the Tiger and the Fish explores the story of Josee, a girl who suffers from cerebral palsy and lives with her grandmother and Tusuneo, a University student who had not a care in the world until he met Josee.
Tusuneo encounters Josee in a run away pram which he stops fully expecting to find a child but instead encountering a grown woman sitting in it. It turns out Josee's grandmother hides her in a pram and takes her out for walks so the girl can have some fresh air.
Tusuneo is invited for breakfast and while he is eating he finds his attention caught by Josee and his interest piqued.
Life goes on but somehow Josee manages to lodge herself in his head and Tusuneo finds that he wants to go out of his way to help the girl.
Then suddenly Josee's grandmother dies and she has no one. She struggles alone for a while until Tusuneo hearing of her plight comes to her rescue.
The two fall in love and embark on a relationship but it is not all happy endings as the film portrays how difficult the pair find it to navigate around Josee's disability and her dependence on Tusuneo. 
Slowly the cracks begin to show and the love story that had started out so promisingly takes a bittersweet turn.
This movie is heartbreaking to watch, the story and pacing are both brilliant and it is one of those films that one never forgets.