Wedding hair and makeup with dream team Daiva and Caine

Have you ever wanted to feel like Kim Kardashian with her very own glam squad? Well I certainly have and in the run up to my wedding I thought why not turn to Daiva from Daiva's Beauty House.
I first met the uber talented Daiva earlier this year through LondonCityGirl. She gave me the best massage of my life and we hit it off.
When I was looking for someone to do my wedding makeup I immediately turned to her. There's something about this chatty, charming, Lithuanian-born London resident that makes you feel like you've known her for years and I couldn't imagine anyone I'd trust more with my face, on my big day.
She also suggested her friend Caine Bugden-Francois do my hair, after I told her that I was in the midst of that age old dilemma of hair-up, hair-down or half-up half-down.
Cue the dream team of Daiva and Caine who made me feel like a celebrity.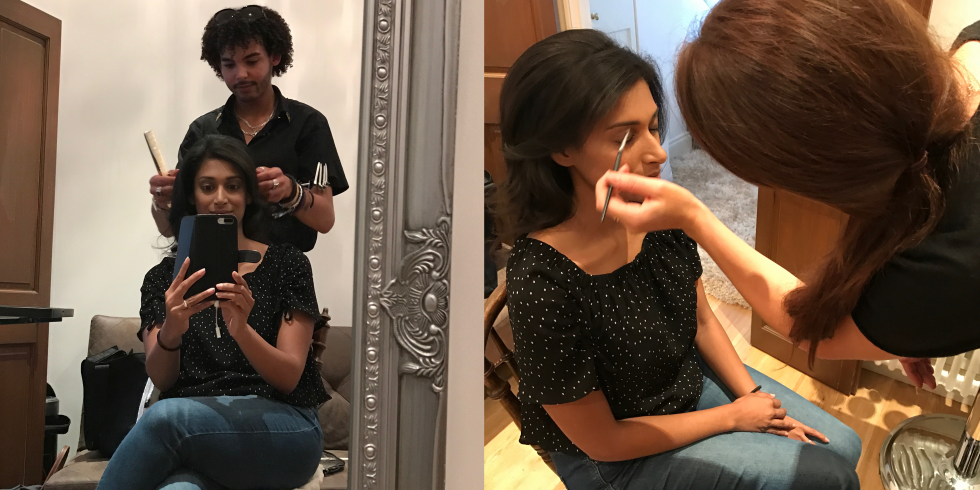 Daiva works out of her home in central London and her apartment is designed to cater to a very upmarket clientele. Everything is beautifully appointed and exudes luxury.
Once I arrived we had a chat and a consultation and they are both so lovely, it was like I was chatting to my two best friends.
Once the hair and makeup session began, Daiva said she was going to go for a natural bridal look and I was told in no uncertain terms that there would be no harsh black eyeliner - something which I've loved and worn since my teens - instead it was going to be all soft and romantic.
Caine followed suit and complemented the look with a half-up half-down creation with curls tumbling down my back. I asked for volume and I was granted my wish with a bouffant, softened by some loose strands framing my face.
The pair have worked in the beauty industry for years. Daiva is an award-winning makeup artist, winning three national makeup awards. She's worked with numerous magazine titles including Vogue Italy and has been a chief creative for L'oreal and Wella for their fashion shows.
Caine - despite being only in his early twenties - has already carved out a name for himself as a hairdresser. He started after leaving school and has operated in the luxury end of the market, working in Grosvenor House. His success and talent has meant that he's now gone freelance with a regular clientele who love his work.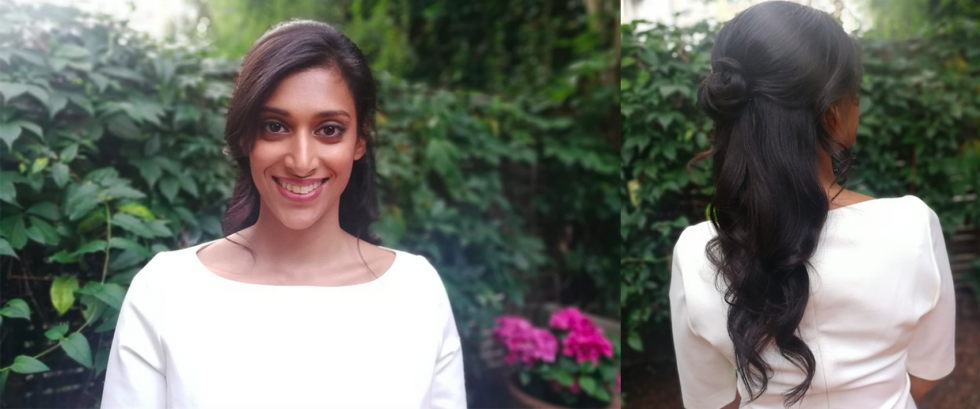 To learn more about Diava and to book her services visit her website below:
www.daivabeautyhouse.com
She offers a range of different beauty treatments and makeup packages. Decide what suits you and introduce yourself to the nicest beautician you will ever meet. Get in touch via her email address at [email protected]
Check out Caine's work on his Instagram page www.instagram.com/cbfhair and contact him via [email protected]
As you can tell from my glowing review, I adore these two!
I wish I was Kim K and I could afford a glam squad because, trust me, I'd be kidnapping both of them!