Victoria & Abdul - a Queen and her favourite servant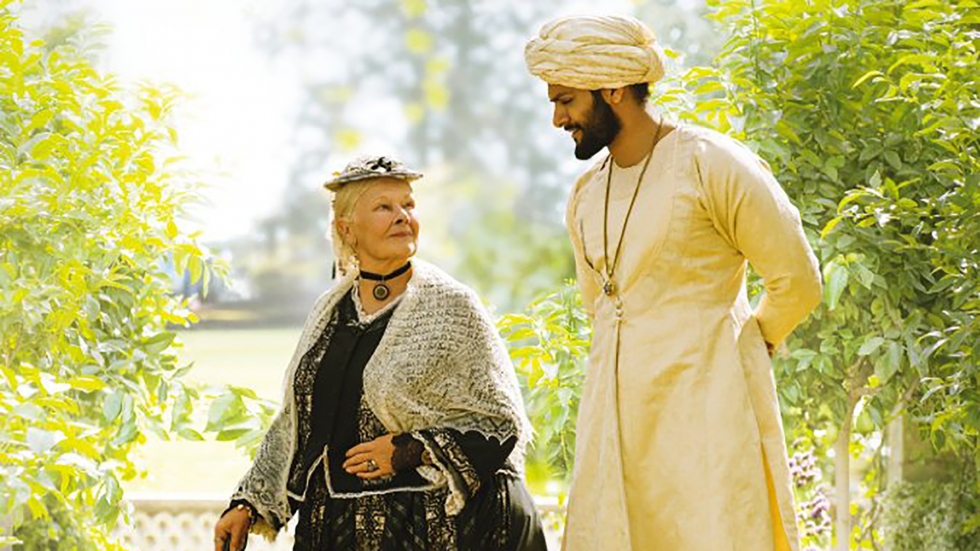 Victoria & Abdul is out in cinemas today (15th September) and it weaves the fascinating tale of Queen Victoria's relationship with an Indian servant, Abdul Karim.
Loosely based on real life events the story reveals a quasi maternal, quasi romantic relationship between the pair. In her twilight years, Dame Judi Dench portrays a lonely Queen Victoria who has lost the companionship of those important to her and feels no connection with those that surround her.
When she lays eyes on the handsome servant who has come all the way from India to offer her a gift from India she is immediately taken with him and for his part Abdul is equally enamoured by the idea of serving the Queen. The pair strike up a fast friendship and Abdul brings life and colour back into Queen victoria's life.
The story is admittedly slight but the two leading characters give it heart and there were a few moments in the film where we found ourselves unexpectedly tearing up.
The film is also very very funny. The script writer Lee hall does a genius job of injecting humour into the story, keeping the audience amused and on their toes throughout.
Dame Judi Dench's incredible presence and talent is undeniable and without her the film would not be as successful. She truly makes the film and proves once again why she's an acting legend.