Top 10 Memorable Wedding Dresses
by Tara Roe
10. Princess Diana's wedding dress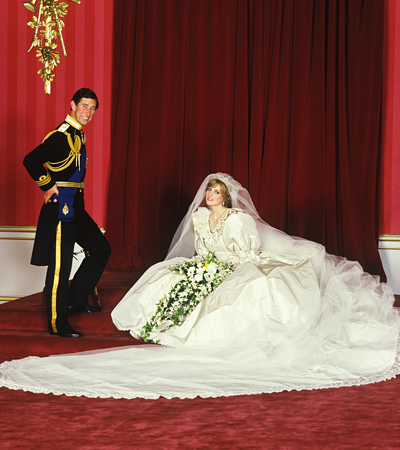 Princess Diana's over-the-top wedding dress will forever be the ultimate Princess gown with its puffed sleeves, enormous skirt and 25 foot train. The dress was designed by husband and wife team Elizabeth & David Emanuel and cost a small fortune of £9000 in 1981 (approximately near abouts £26,000 in today's money).
---
9. Victoria Beckham's wedding dress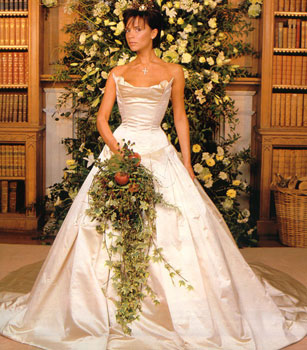 Victoria Beckham wore a creation by celebrity wedding dress designer of choice Vera Wang during her nuptials to husband of nearly 12 years David Beckham. The champagne coloured satin dress is cited by many as what kicked off the current trend for leaving the shoulders bare in wedding dresses.
---
8. Gwen Stefani's wedding dress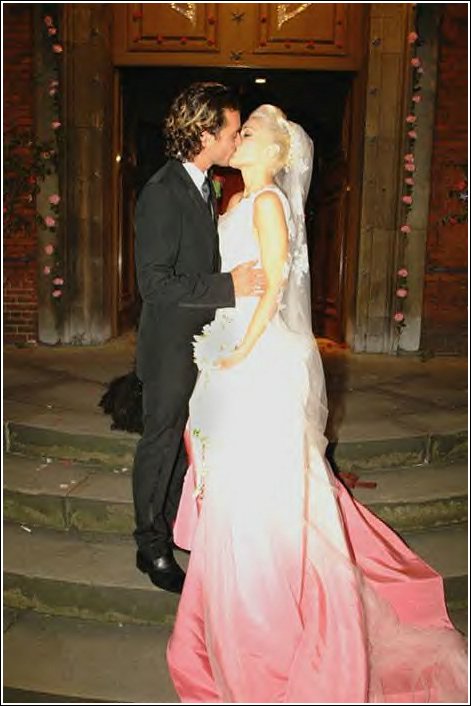 Many looked forward to seeing the dress Gwen Stefani would choose to wear when marrying Gavin Rossdale as the singer is known for her unique fashion sense and is looked upon as a style icon. She didn't disappoint with a beautiful custom made dress created by designer John Galliano for the Christian Dior line. The splash of pink on the skirt gave it the Gwen Stefani twist and wowed everyone who saw it.
---
7. Heidi Montag's wedding dress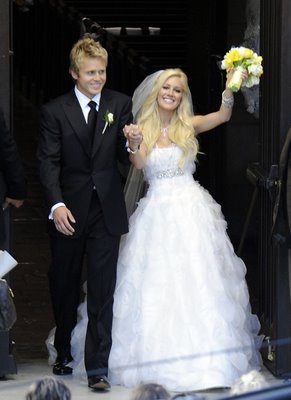 Heidi Montag may not be a hit with the public but her fashion sense was faultless on her wedding day. The beautiful white silk organza Monique Lhuillier dress made her look like a vision.
---
6. Ivanka Trump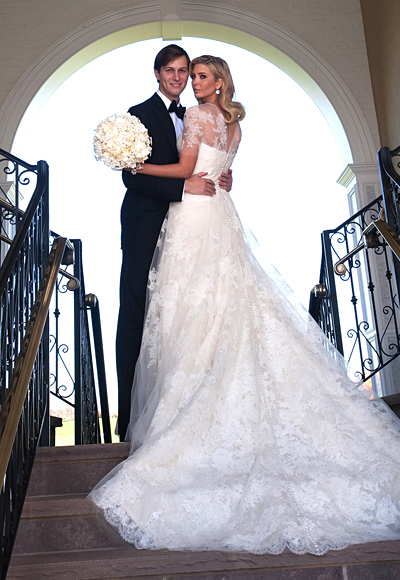 Ivanka Trump's dress was designed by Vera Wang who jumped at the chance to create the elegant dress remarking that she welcomed the occasion to work on something covered. The dress was inspired by Grace Kelly's much loved wedding dress that the Hollywood star wore when she married Prince Rainier of Monaco.
---
5. Nicole Kidman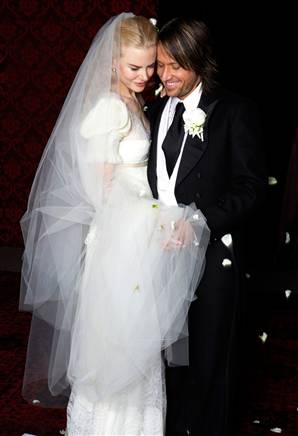 Nicole Kidman's etheral looks were entirely suited to her ivory, one-shouldered Balenciaga wedding dress. Completing the look she
wore a delicate silk tulle veil with her hair in soft curls.
---
4. Elizabeth Taylor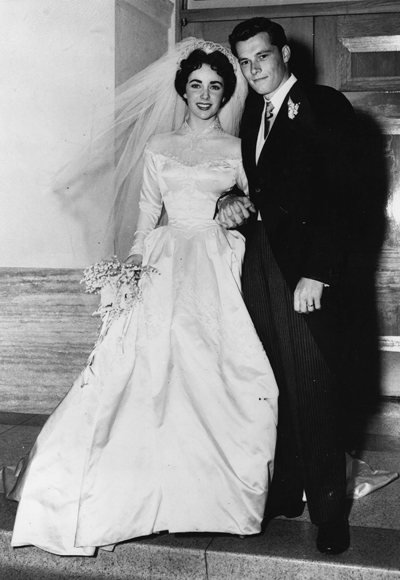 Raven haired Elizabeth Taylor never looked more stunning than on her wedding day to husband number one Nicky Hilton. The dress was created by MGM studio designer Helen Rose and cost $1500, a small fortune back then.
---
3. Jackie Kennedy
Jacqueline Kennedy's dress required 50 yards of ivory silk taffeta (that's a lot!) and was created by dress-maker Ann Lowe. The intricate detail and the voluminous skirt makes it one of the most extravagent creations on this list.
---
2. Grace Kelly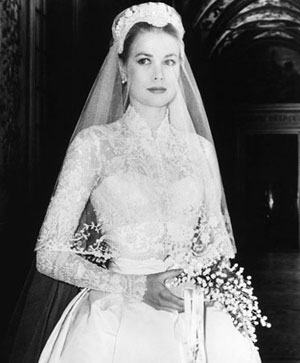 Grace Kelly set the standard for wedding dresses by managing to combine timeless elegance and beauty in this long sleeved lace dress created by MGM studio designer Helen Rose who makes her second appearance on this list.
---
1. Princess Kate!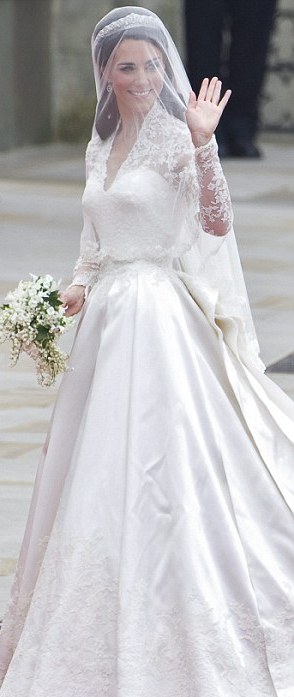 Yep, we've decided to be completely biased and award our top spot to our new Princess Kate!
The long sleeved lace dress created by Alexander McQueen's successor Sarah Burton accentuated Kate's tiny waist and was a nod to another timeless wedding dress; Grace Kelly's iconic gown.
The style is very much in keeping with Kate's understated elegant look with the dress covering her up head to toe and making her our present day fairytale bride.