Study reveals exact moment workers 'hit the wall' each day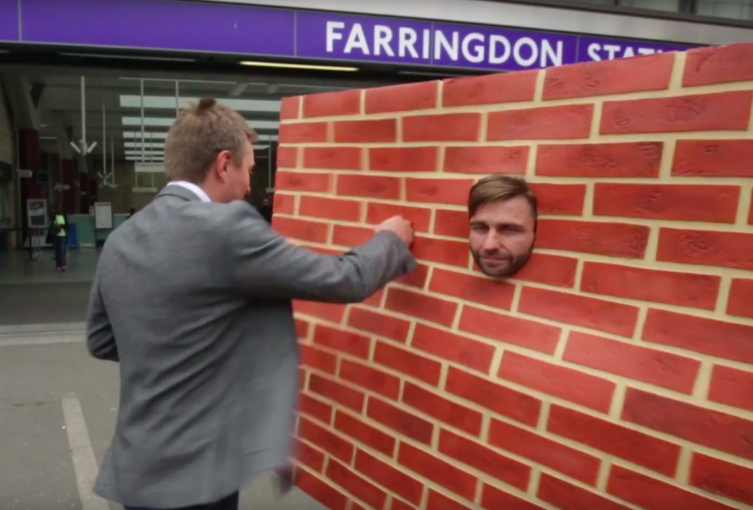 The time at which most workers 'hit the wall' has been pinpointed – to 2.22pm.
That's the moment when the post-lunch slump is most likely to kick in, triggering a lull in concentration and productivity, according to a survey of 2,000 workers.
The study also found that most people find themselves struggling at this point up to three days a week.
A warm working environment and not enough sleep emerged as the most common reasons for the slump.
Dehydration and eating too much at lunch were also found to contribute to British workers 'hitting the wall' in the afternoon.
Chris Arrigoni [corr], Director of Get More Vitamin Drinks, which commissioned the study, said: "Your working environment really will contribute to your productivity.
"So it maybe isn't too much of a surprise that a warm office sends many workers into a downward spiral after they've eaten their lunch.
"However it's also down to diet. If you don't eat properly at lunch and don't keep yourself hydrated then you're sure to lost concentration as the afternoon rolls on.
"If you can make sure you're drinking enough liquids then you'll feel more awake and ready to tackle your workload."
More than three quarters of office workers noticed their colleagues 'crashing' at around the same time as them.
Three in 10 have been caught shirking and a quarter of those have been reprimanded for it.
The most common effect of hitting the wall was people sending an email to the wrong person.
Others admitted to drifting off in meetings only to 'come round' and not have a clue what anyone is talking about.
Dozy workers have called colleagues by the wrong name, made mistakes on important documents and even taken their phone off the hook to avoid calls.
The study revealed that one in seven thinks a change in diet would help prevent them from hitting the wall.
Half of respondents admitted their diet is worse at work than at home and one in seven said they eat too much junk food during office hours.
There are a few tricks 'serial slumpers' are currently using to try and combat the problem, the most popular being making sure they always get fresh air on their lunch break.
Drinking lots of coffee is another trick, as well as always making sure they take a full hour at lunchtime.
Chris Arrigoni added: "While caffeine seems like an obvious choice for avoiding a crash in the afternoon, in reality it will probably make you feel worse as the day goes on.
TOP 10 MOST COMMON REASONS FOR WORKERS HITTING THE WALL
1. Warm office
2. Not enough sleep the night before
3. Big workload
4. Not enjoying work
5. Hot weather outside
6. Eating too much for lunch
7. A particularly busy morning
8. Dehydration
9. Money problems on the mind
10. Eating unhealthy food for lunch