A spot of Tea at the Lancaster London
Lancaster London - the four star beautiful mid- century hotel a stone's throw away from Hyde Park - have created the quintessential afternoon tea experience and we were lucky enough to be invited along to experience it!
The menu has been especially created by Executive Chef, Ben Purton and features both sweet and savoury treats consisting of an array of sandwiches (cucumber, smoked salmon and egg and wild crest), mini mushroom tartlets, yorkshire puddings as well as mini carrot cakes, pistachio macaroons, caramel and hazelnut tranches, tiny lemon tarts, white chocolate truffles and raspberry lollipops with popping candy.
Blimey, just writing about it is making me hungry all over again!
The food is presented on individual plates for each diner on a tiered stand. They've put some thought into this, subtly acknowledging that people don't always want to share food from the same plate thereby taking care of that awkardness by delivering individual plates for each person.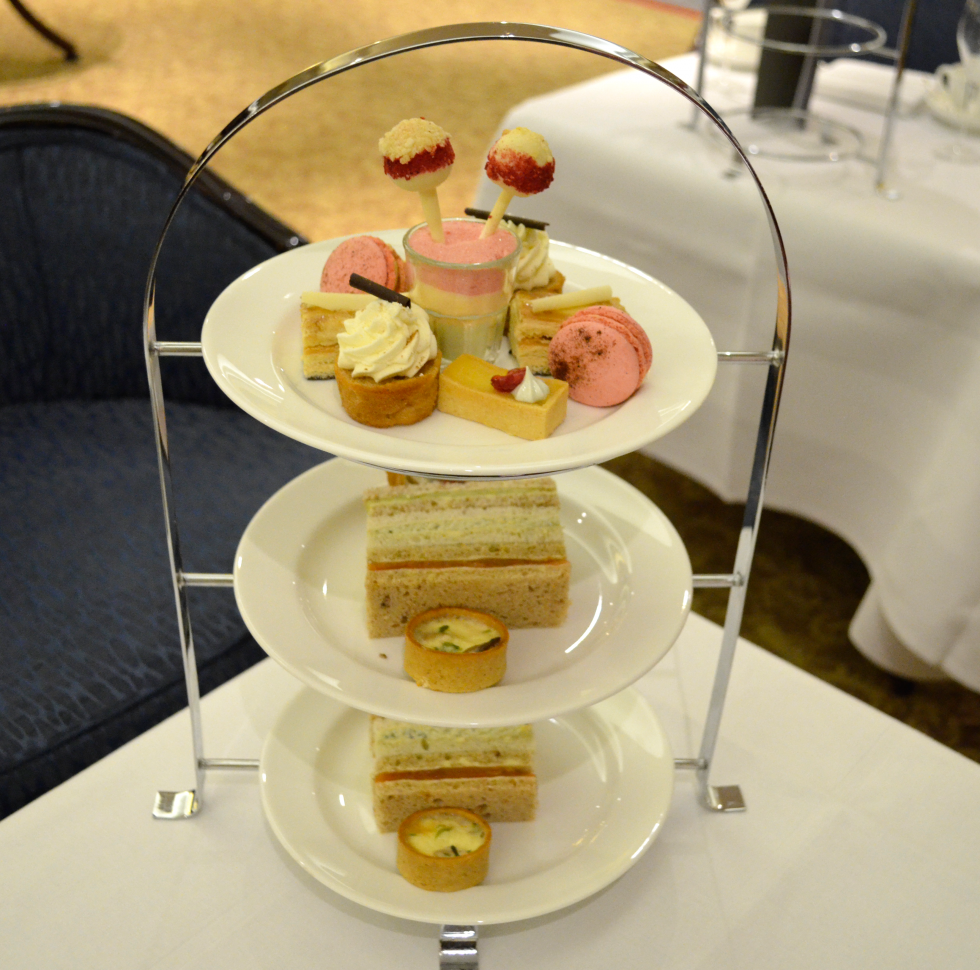 Once the sandwiches and cakes are finished there's even more food in the form of warm freshly baked scones accompanied by home-made Cornish clotted cream and strawberry jam. 
But tea wouldn't be tea without...erm, well tea and we haven't yet mentioned the 14 types of teas that are on offer. Yep, that's right 14! You can enjoy the Sapphire Earl Grey or the Spiced Chai or our personal favourite the White Pear & Ginger tea.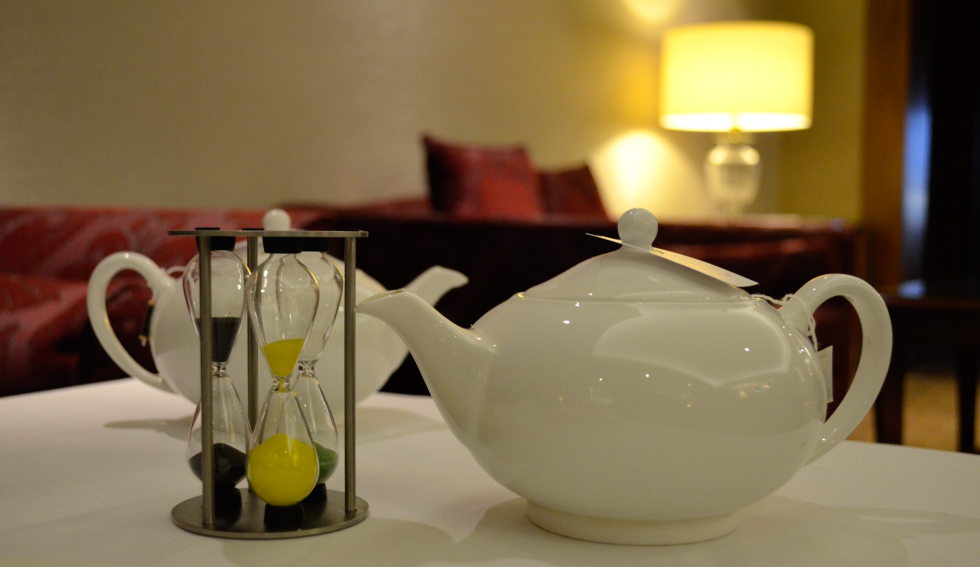 The Teas are brought to the table in labelled teapots and to ensure that it's brewed to perfection a cute trio of mini coloured sand timers are placed on the table. Each tea has to brewed for a particular length of time and the different coloured sand timers indicate different lengths of time. 
You also have the option of including a glass of Champaign to add a little more indulgence to your experience.
The Lancaster London can be visited by non-staying guests and as well as the afternoon tea held in the Lancaster Lounge it's well worth paying a visit to the NIPA Thai Restaurant next door for their authentic Thai cuisines. It's a beautiful restaurant, tucked away and private.

One thing we really like about the hotel is that it's enviromentally conscious. We're big on the environment here at LondonCityGirl and we love how ethical the hotel is - in fact it has been awarded the AA Eco Hotel of the Year 2012, Considerate Hoteliers', Considerate Hotel of the Year 2012 and the Green Tourism Business Scheme's Gold Star Award 2013-2014. 
---
 Afternoon tea at the Lancaster London starts from £30 and is served between 2pm to 5.30pm.
Vist the Lancaster London website for more details.