Silent Pool Gin gardens are here!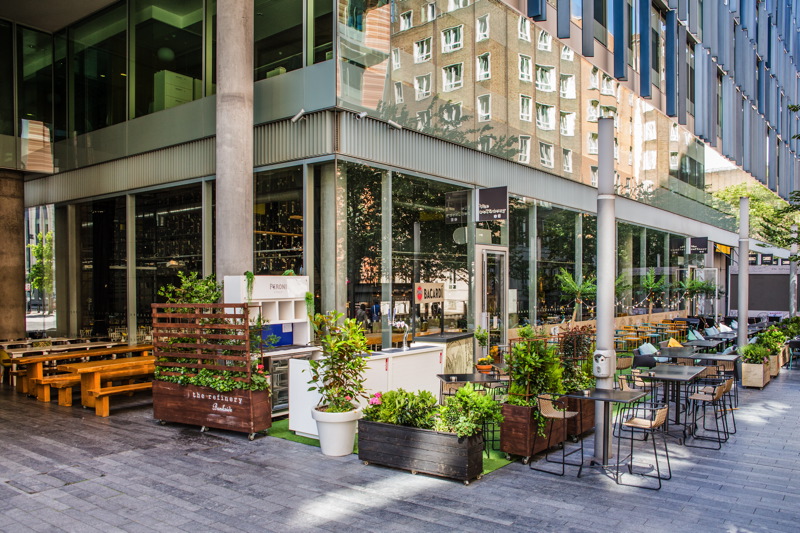 Summer is finally here and you know what that means? Sipping cocktails and basking in the sunshine and to that end The Happenstance in St Paul's and The Refinery Bankside have opened two beautiful Silent Pool Gin gardens.
The gardens have been created in collaboration with award-winning designer David Neale, who took inspiration from his prize winning-garden that was showcased at Chelsea Flower Show last year.
Londoners are flocking to these outside spaces which feature carefully selected plants and flowers known for their health and wellbeing benefits. Groups of friends can be seen chatting away, couples are enjoying romantic dates and office workers are unwinding over drinks.
The cocktails include the classic G&T (£6.75), Enchanted Rose (Silent Pool gin with Belsazar rosé vermouth, raspberry, rose tea syrup and lemon - £9.95), Light But Not Low (Silent Pool gin with London Essence Co's bitter orange and elderflower tonic - £7.25) and groups of three or more can order a 'pot' of Enchanted Tea (Silent Pool gin, Belsazar rosé vermouth, raspberry, rose tea syrup, London Essence Co's bitter orange and elderflower tonic - £24.95).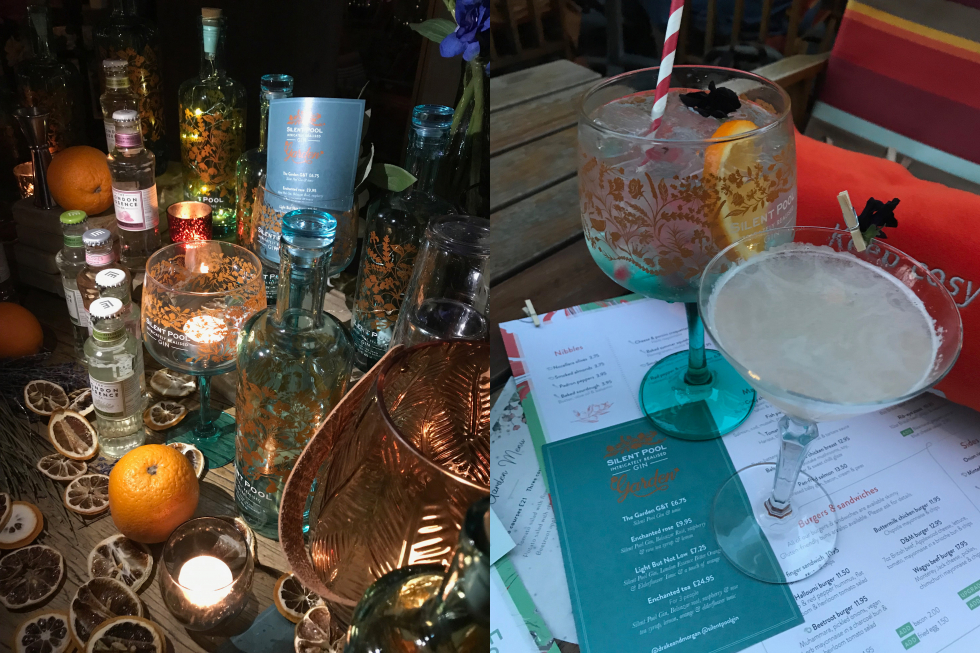 If you're peckish you can ask for the Open Garden set menu which has two courses available for £21 or three courses for £27. The options are all vegetarian and our highlights include the potato salad with chive flowers and lovage pesto, the Hyderabadi biryani of vegetables in squash shell and sweet sherry roasted strawberries with vanilla date pistachio and edible flowers.
The al la carte menu is equally delicious and slightly more indulgent if you're wanting to go for a heavier meal. For starters, we'd recommend the chorizo scotch eggs and chicken wings. For mains, our favourites include the tandoori monkfish and wagyu beef burger and for dessert, it's hands down the chocolate brownie.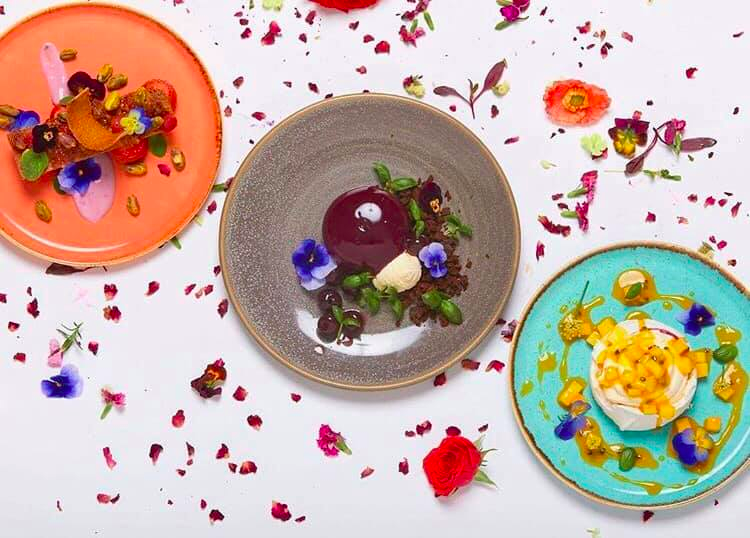 Depending on the menu you opt for a three-course meal with a couple of cocktails could set you back as little as £40 or it could cost as much as  £80 which really isn't too bad either for the surroundings, the quality of the food and the generous portions.
We at LondonCityGirl are very lucky to have dined at some great establishments in our capital and I have to say this experience was up there as one of the best so I highly recommend you check it out.
The Refinery Bankside, 110 Southwark Street, London. SE1 0TF
www.drakeandmorgan.co.uk/the-refinery-bankside/whats_on/silent-pool-gin-garden/
The Happenstance, 10 Paternoster Square, London. EC4M 7DX
www.drakeandmorgan.co.uk/the-happenstance/whats_on/silent-pool-gin-garden/