A New Look At Perspective at Alon Zakaim Fine Art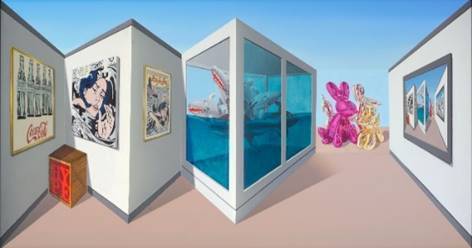 Alon Zakaim Fine Art gallery is currently exhibiting A New Look at Perspective, a showcase of 'reverse perspective' paintings by renowned British Pop Artist and Surrealist Patrick Hughes.
His three-dimensional paintings appear to move with the viewer, creating a false perspective by cleverly presenting those parts of the picture that seem farthest away at the nearest point. At first glance the paintings appear two-dimensional, but in Hughes' own words, 'They come to life when we bring them to life.'
Why not get away from the hectic bustle of London and immerse yourself in enjoying Patrick's arresting imagery.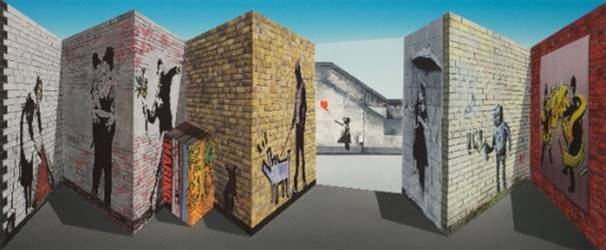 Set across two floors, the exhibition traces Hughes' lifelong exploration of perspective and visual paradox. The art-work features colourful journeys down gallery corridors, around graffitied street corners and along dazzling Venetian canals.
Patrick Hughes: A New Look at Perspective will be on display at Alon Zakaim Fine Art, 5-7 Dover St. London W1S 4LD from 4 February - 29 March 2019. Gallery opening hours are 9am-6pm, Monday-Friday.