Meat & Shake - enjoy the perfect burger

Meat & Shake is located a two minute walk from Tooting Bec tube station and offers diners a gourmet burger experience.
When we went to the restaurant it was packed, bustling with activity and filled with happy chatter; one glance and it's obvious Meat & Shake is very popular with the locals.
The decor is rustic american diner and when it comes to the menu there's no messing about, meat is at the heart of it and quite rightly so considering the name. There's enough choice to make you pause and consider but not too much that it becomes overwhelming. 
I opted for the Truffle Shuffle burger, the description on the menu "Truffle Mayo, Gruyère Cheese, Honey & Onion Truffle Glaze" swayed me. I decided to order sweet potato fires as a side and although inwardly cringing at the calorie intake I threw caution to the wind and asked for the caramel salted shake to round off my meal.
I won't beat around the bush; the food was delicious. I expected it to be good but I was surprised by just how good!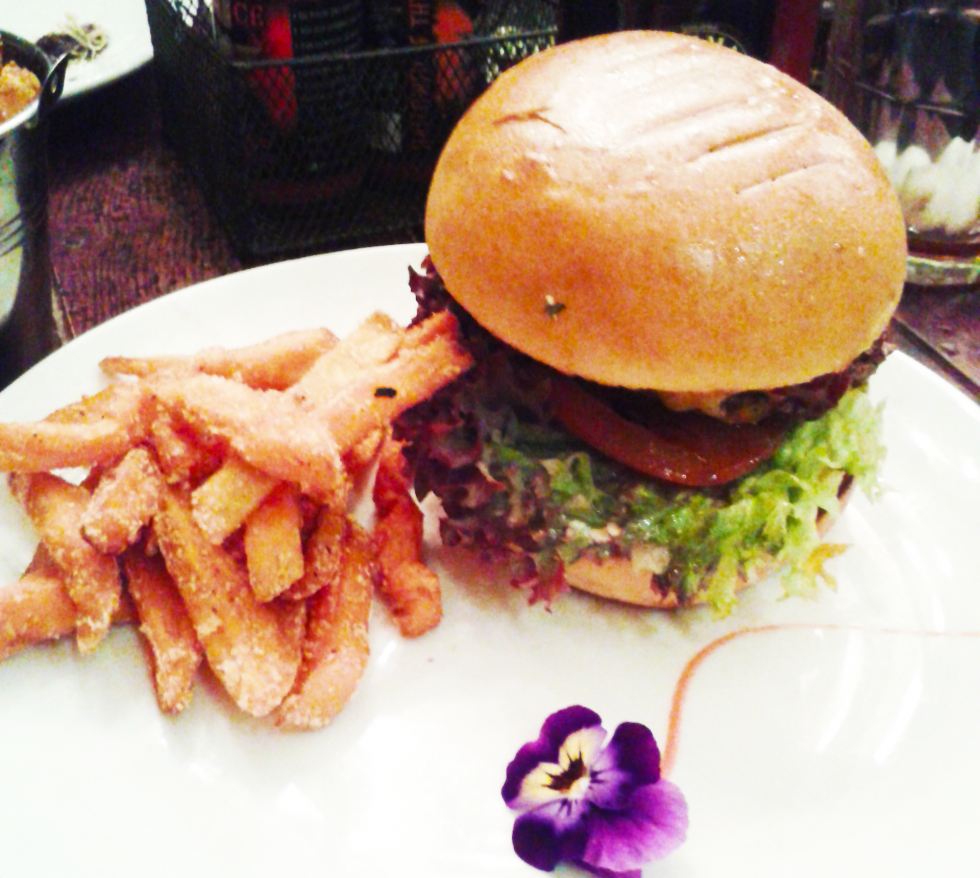 Working in central London you can't but escape tempting burger joints at lunch and I've had quite a few burgers in my time; in my opion my Truffle Shuffle burger was up there with the best of them, full of flavour with the right amount of messy sauciness. The fries were slightly crunchy on the outside and soft on the inside, just the way I like them and the shake was so enjoyable that it alleviated some of my guilt for ordering it. In fact I enjoyed the shake so much I went ahead and ordered the Oreo flavoured one too.
There were a couple of other items on the menu that caught my attention, namely the dirty fries and the Smoking Bandit so I intend to be making a few more trips to Meat and Shake over the next few weeks.
I wonder what the long terms plans are for the restaurant...I can fully imagine it as a succesful chain à la Byron Burger or Chipotle. The quality of the food is unmistakeable and it seems a shame that people north of the river don't have easy access to it although if you are a foodie I'd would say the trip to Tooting Bec is worth it; time your arrival well however as the place fills up quickly!
---
For more details go the Meat and Shake site