Lotus - Indian fine dining in the heart of London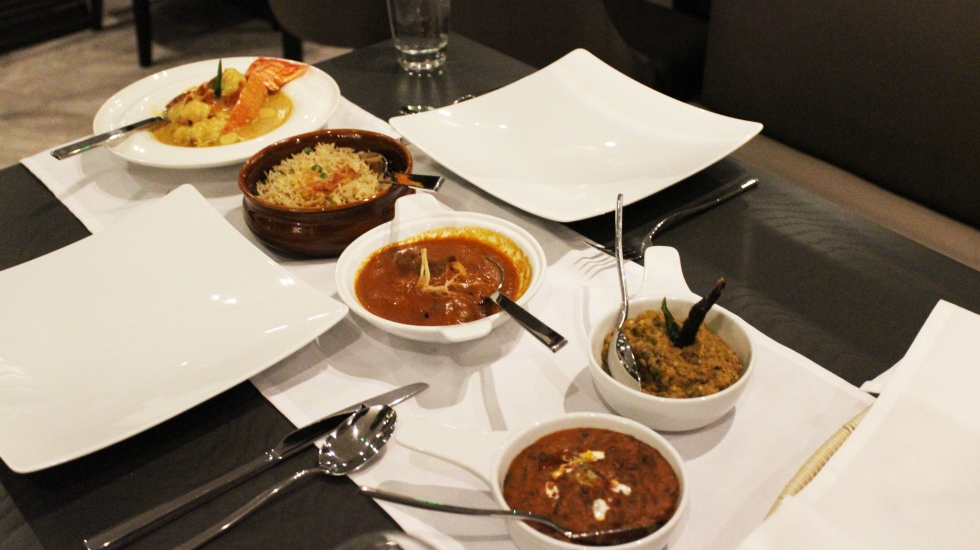 Last week LondonCityGirl was lucky enough to be invited to Lotus.
This new restaurant has opened up in the heart of central London on Charing Cross Road.
Head chef Bhaskar Banerjee has created a truly Indian fine dining experience; creating dishes inspired by traditional Indian cuisne and giving them a twist. We were treated to dishes including rabbit keema (mince), duck kebab and lobster.

The menu has been carefully thought out and there is an impressive attention to detail in every aspect of the restaurant.
The decor is classic and chic, with grey leather chairs and dark wood tables. The meat and produce is locally sourced. The chutneys are made in house and the daal (lentils) has been cooked for over 12 hours. The wine list has been prepared by an expert sommelier and there are knowledgeable servers to assist you as you make your choices.
Lotus is a super addition to the hub bub of central London. The delicious food in elegant surroundings is something that we highly recommend you check out for yourselves.
---
How to get there?
The nearest station is Leicester Square on the Northern Line. The restaurant is a 2 minute walk away.
Address: Lotus,17 Charing Cross Road, WC2H 0EP
Tel no.: 0207 839 8797
Social Media
Twitter: @LotusLDN
Instagram: LotusLDN