How to Create the Perfect Smokey Eye

Things you will need:
A gold or bronze eye shadow.
A black eye shadow.
Mascara.
A black eye liner.
Make sure the eye shadows are pigmented (i.e. the colours are intense) and that the black/brown pencil liner glides comfortably and smoothly along the eye.
If you have blue/green eyes opt for brown liner - the rest should choose the black.
The How-to:
Step 1
Apply the gold/ bronze eye shadow on the eyelid, starting from the inner corner to about two thirds of the way to the edge.
Ensure you pack it on.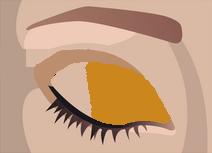 Step 2
Take the black shadow and apply to the outer part of the eye at a diagonal slant.
Again, make sure to pack it on.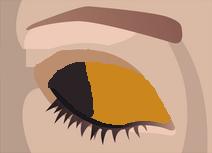 Step 3
Blend the gold and black lightly with a soft fluffy eye shadow brush so the colours make a smooth transition on the lid. Use a gentle hand as we still want the colours to remain separate but without harsh lines.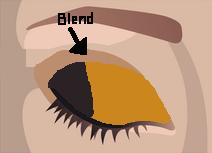 Step 4
Apply the eyeliner (you can use liquid eyeliner here also) along your top lid and make a flick at the end.
Then taking the pencil eyeliner, line your waterline and join the liner to the flick.
Finally add a few licks of mascara to both the upper and lower lashes.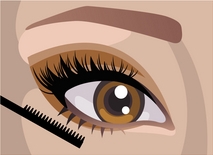 And the smokey eye is complete!