Heliot Steak House afternoon tea with a twist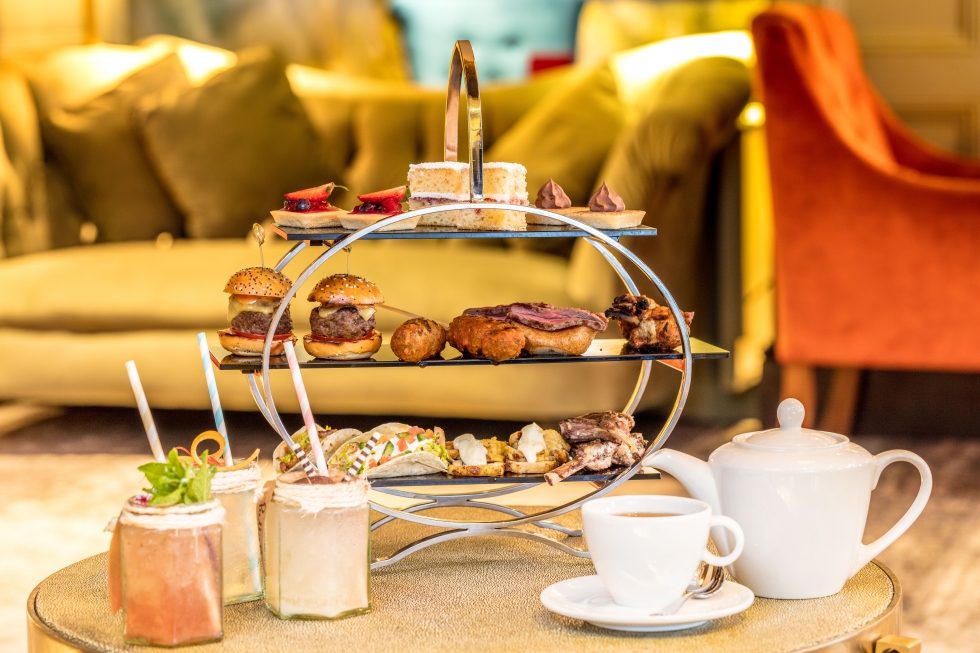 The Heliot Steak House in the Hippodrome Casino is now offering up afternoon tea with a meaty twist.
Once you make your way into the venue you'll feel like you've been immeditely transported to Las Vegas with the Casino's opulent decor and gambling tables.
You'll head up the stairs to the Steak House where you'll be escorted to plush seating areas with ambient lighting.
The tea includes two tiers of meaty delights, including the restaurant's signature 28-day aged USDA sirloin steak and a tier of sweet treats.
Delicious meaty morsels such as USDA sliders with truffle sauce, USDA grilled polpette with a spicy tomato sauce and USDA sirloin served on mini Yorkshire puddings with a red wine jus. The varierty means lots of dinner table conversation with your companion as you discuss your favourite servings.
Accompanying each tier is a specially selected flight of cocktails, beer or wine. We opted for the cocktails and enjoyed the tangy Warm Up Sip, the Smoky Jamboree which lved up to it's name and then finally finished off our trio with the sweet Polly Pop.
The desserts include summer fruit tartlets with mascarpone cheese (our favourite!), chocolately Kahlua tarts and a classic Victoria sponge with strawberry marmalade.
Priced at a very reasonable £35 (including drinks) the MeaTea at Heliot Steak House is available to book from the beginning of June and will be served on Saturdays and Sunday from 11.30am to 3.45pm.
For more information visit www.hippodromecasino.com/restaurant-bars-lounges