Florentine presents Chapel Down three-course menu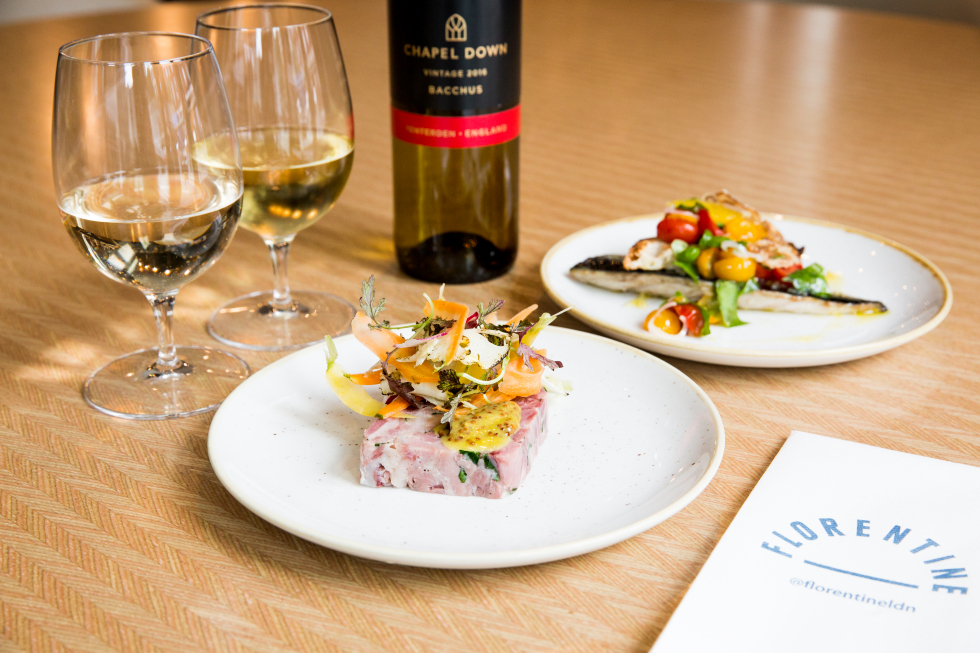 Florentine and leading winemaker Chapel down have partnered up to launch an exclusive three-course tasting and sharing menu to celebrate English Wine Week … and my what a menu it is!
To kick things off you are treated to a glass of bubbly - Chapel Down Brut.
Starters follow which include a ham hock parsley terrine or mackerel fillets served with oranges, cherry tomatoes and sorrel. To accompany the first course is Bacchus Reserve white wine.
The mains are either a pork belly, with crispy crackling and a homemade apple purée or organic salmon, English asparagus and lemon tahini yogurt. A delightful, full-bodied pinot noir accompanies the dishes.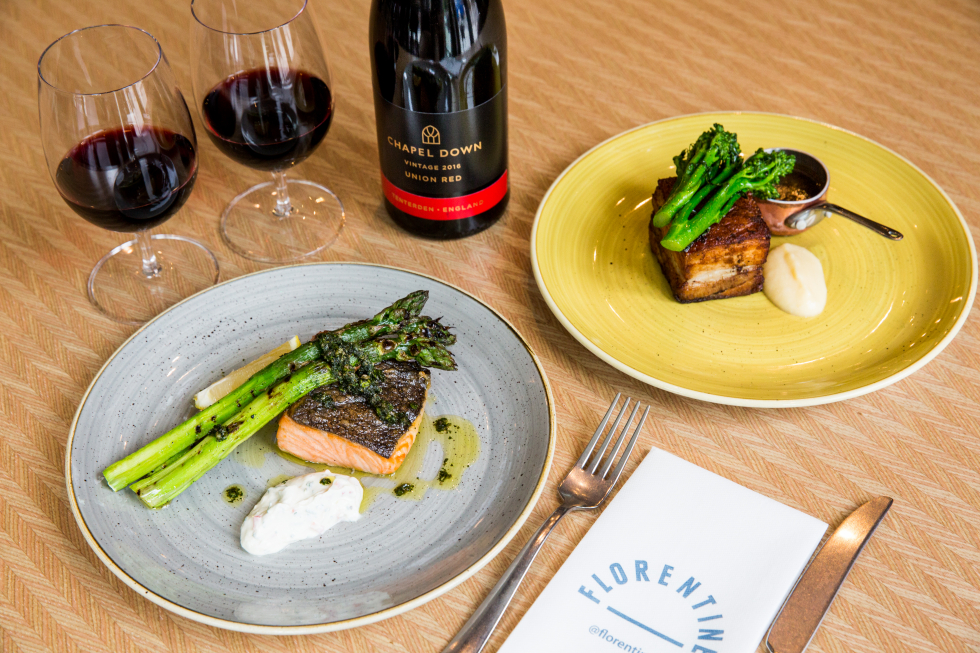 And then finally the desserts - a delectable Eton mess or a moreish Rhubarb crumble served with a sweet Nectar Dessert Wine.
By the end of the meal, you feel as if you've eaten like a King and when you consider you've had three course and four drinks for only £40 per person you realise what great value for money this experience really is.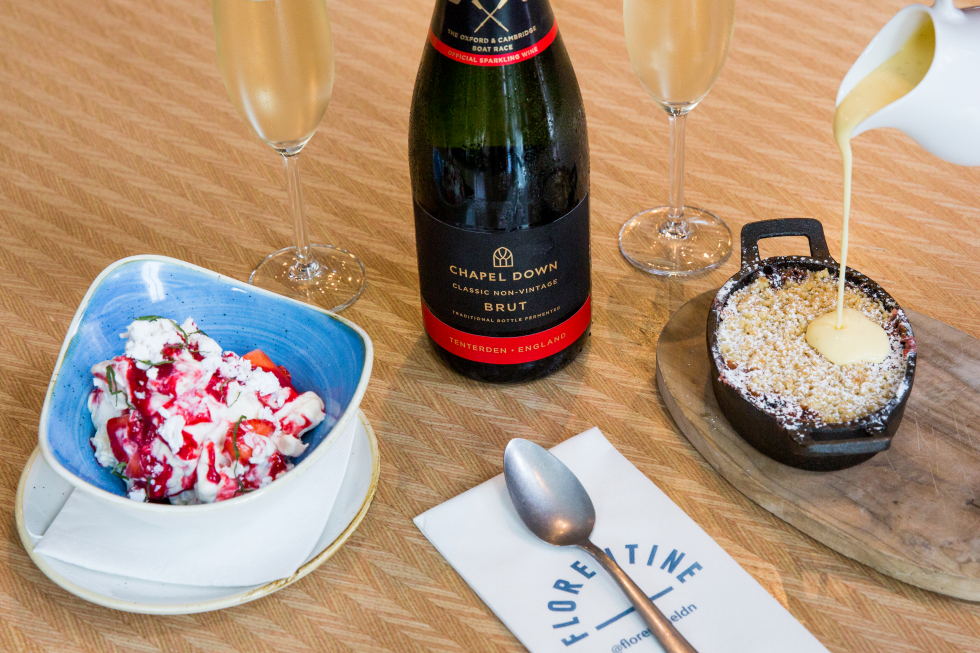 Florentine is only a stone's throw away from Waterloo and Lambeth North and the place is always abuzz with happy customers.
If you've not yet enjoyed the joys of Florentine then why not use this opportunity to pay it a visit?
The menu is available from Thursday 23rd May until Friday 31st May.
For more information and to book yourself in visit:
www.florentinerestaurant.co.uk