10 Promising Film Careers that Stalled
1. Jennifer Lopez
Before the disaster that was Gigli Jennifer Lopez had managed to accrue a decent body of work behind her; her roles in Selena and particularly Out of Sight were both critically acclaimed and she was touted as the first latina actress who would probably make it into the ranks of the A list, rubbing shoulders with the likes of Julia Roberts and Halle Berry.
However Lopez's over exposure in the tabloid press owing to her romance with Ben Affleck and a number of film flops the biggest of which was Gigli  - in which she played lesbian mobster in a wholly confused and uninteresting plot -  contributed to the downfall of her film career.
Lopez has in fact produced other minor gems with her roles in smaller films such as An Unfinished Business and Shall We Dance but they have gotten lost amongst the noise of her music career, perfume and fashion lines and the generic rom coms that she seems to love so much.
It is a shame that the career that started out so promisingly - with many believing she would be the first latin actress to win an Oscar - has stalled so completely but Lopez's first love does not seem to be in films and without her complete commitment there is no way that she could have progressed any further.
2. Elizabeth Berkley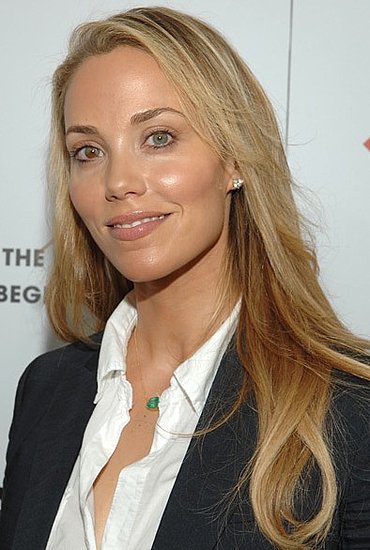 Elizabeth Berkley played clean cut Jessie Spano in the hit tween series Saved by the Bell and after leaving the series she was hot property until she made the near career destroying decision to star in Paul Verhoeven's film Showgirls.
The film features over the top sex scenes and near constant nudity as well as ridiculous dialogue and wooden acting. The film bombed spectacularly and the once hot, young actress became something of a laughing stock.
But incredibly over time Showgirls has found a cult status, it has become a so-bad-its-good movie and Berkley too has emerged from disaster.
She has spent time honing her craft, working in smaller films and plays and her acting is now praised by the critics who had once written her off.
It is doubtful whether she will ever be able to shake off entirely the damage the film did her however the fact that she has managed to eke out a career in spite of it is a credit to her tenacity.
3. M Night Shyamalan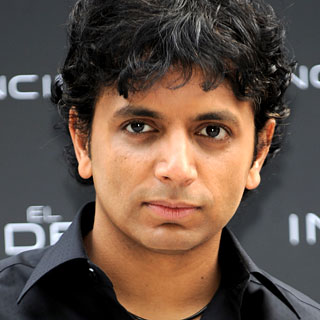 M Night Shymalan's dramatic fall from grace has come as a shock to many as most expected the director's work to at least equal his first efforts rather then going downhill so spectacularly.
Shyamalan made his big impact with his 1999 film The Sixth Sense which is regarded as a modern masterpiece and he followed his breakthrough with more critically acclaimed films such as Signs and Unbreakable but after 2004 and the release of critical and commercial failure The Village Shaymalan has not been able to replicate his earlier success.
His latest efforts, The Lady in the Water, The Happening and The Last Airbender have all tanked.
The films have all been big budget affairs because of the weight of his name but one wonder's how much longer his luck will hold out and how much longer studio executives will continue funding his projects as audiences and critics continue to turn away.
It is sad to see a young director's best work be at the very beginning of his career and there is a sense that everyone is waiting for Shyamalan to conjure up a career renaissance in the next few years.
4. Eddie Murphy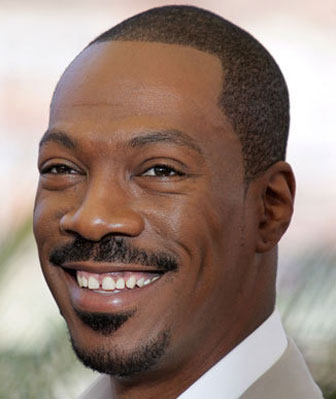 Eddie Murphy kissed his career goodbye after starring in Norbit. The film garnered an overwhelmingly negative response from critics who deemed it crass and even racist in parts.
Also Murphy's ugly scandal in which he denied being the father of Mel B's child did not help matters.
The negative publicity may have tarnished his image for good however Murphy has once before faced a career slump in the 90s when he was making films such as Beverly Hills Cop III but he recovered and had a career comeback so it is not wise to write him off completely, even if there is a sense that his previous hunger and drive have diminished.
5. Michael Keaton
Michael Keaton made his way into the A list of after playing the title role in Tim Burton's classic Beetlejuice and then he went on to cement his position after starring in Batman and Batman Returns. His portrayal of the superhero won him legions of fans and he was in high demand throughout the 90s.
But a combination of so-so film choices and a decision to scale down his workload in order to concentrate on his family stunted his once flourishing career.
6. Cuba Gooding Jr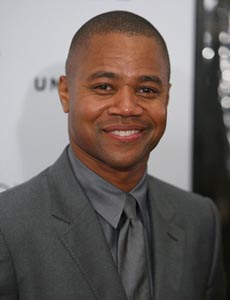 It is always sad to see Hollywood lose an African American acting talent to bad film choices as there are so few heavy weight black actors who have made it to the top of the game. There are only so many roles Denzel Washington and Will Smith can take on and both are getting older; Hollywood is genuinely on the lookout for the next major African American film star and they had thought they had found one in the form of Gooding Jr.
With roles in films of notable pedigree such as Boyz n the Hood, A Few Good Men and Jerry Macguire – for which he went onto win an Oscar – Gooding Jr was the next big thing and he was actually beginning to open films.
But then he starred in the atrocious The Fighting Temptations in 2003 which was a vehicle for Beyonce Knowles. It is unclear why Gooding Jr agreed to take on the film, perhaps he did it as a favour to Knowles or perhaps he genuinely liked the script but if that was the case then he was probably the only one.
Following The Fighting Temptations Gooding Jr has gone on to make poor film choice after poor film choice and is no longer seen as the next huge star but more as background noise; if he wants to return to the industry with the clout he once had, then he will have to up his game significantly in the next few years.
7. Mena Suvari
The beautiful Mena Suvari enchanted the world with her turn as a beautiful, spoilt and vulnerable cheerleader in American Beauty.
But a couple of appearances in the American Pie films and the dark comedy Sugar & Spice spelt the beginning of the end. The Pie film's although successful were not for the critics and Sugar & Spice just tanked royally although the movie was arguably not as bad as audiences and critics thought.
Suvari continued to act in low budget films and there is a sense that she has tried to pick her films carefully however that next big break has eluded her and as time has gone on Suvari is no longer in the running for the leads in major films but appears in roles such as the sister or the friend.
8. Chris O'Donnell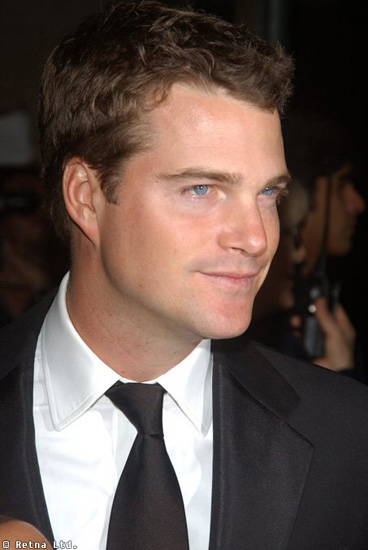 Chris O'Donnell's career is the one that could have been. He burst on to the scene with films such as Fried Green Tomatoes and Scent of a Woman and was widely considered one of the actors to look out for.
O'Donnell went onto star as heartthrob Jack Foley in Circle of Friends which was a critical and commercial success.
On a high he was then chosen to play Robin in Batman Forever and Batman and Robin, a role that he won over Leonardo Dicaprio. But the films were a mistake and universally panned.
O'Donnell himself has admitted it was a career low. The films seemed to have damaged career and some missed chances did not help matters much.
He was in line to play Jack in Titanic, the role ironically went to Leonardo Dicaprio this time which launched Dicaprio to superstar status and then O'Donnell turned down the role of James Edwards in Men in Black which eventually went to Will Smith.
O'Donnell can now be seen regularly on the small screen in popular shows such as Grey's Anatomy and NCIS: Los Angeles so he has not fallen of the radar in any sense of the word but unfortunately he is a long way from where he began.
9. Alicia Silverstone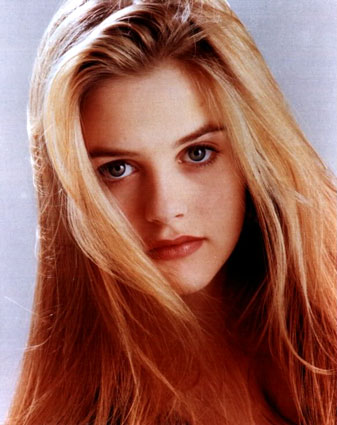 Alicia Silverstone with her long blond hair and cute as a button features made quite an impact in the 90s.
She starred in The Crush in which she played an obsessive teenager stalking her neighbour and she caught the eye Marty Callner who was going to be directing an Aerosmith video Cryin'. Callner cast Silverstone in the music video and Alicia starred in two more videos for the band, Amazing and Crazy.
The music videos were a huge success and Silverstone was dubbed "the Aerosmith chick."
From there Silverstone was spotted by filmmaker Amy Heckerling who cast her in Clueless which became a major hit and suddenly Alicia Silverstone had arrived as the face of the next generation.
But unfortunately fame didn't agree with Silverstone who was suddenly propelled to centre stage, she disliked the intense interest she generated.
Then she made some bad career choices, had some tabloid run ins and took a hiatus from acting for a few years.
Silverstone is now back but acting in smaller roles, sticking to television and steering clear of the media attention that marked the first part of her career. She has made no secret of the fact that she does not enjoy fame and perhaps this is the very reason why it is unlikely that she will ever make it into the ranks of the A-list again as with such stature there are very few who can escape the media glare.
10. Mischa Barton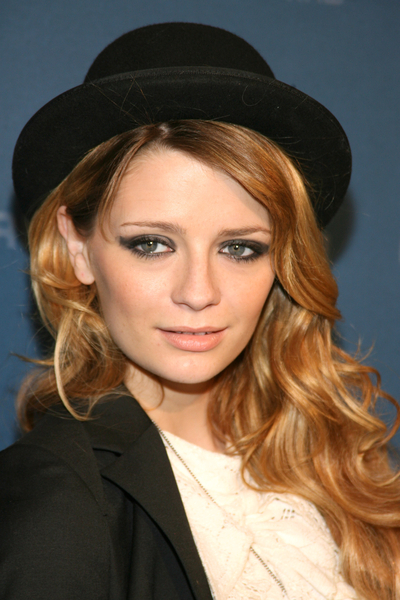 Mischa Barton starred in the hit TV series The OC and after her departure form the series her future looked promising with offers of work flying in from every direction and her fashion sense making her a style icon amongst the young, but nothing seemed to really take off for the young actress. None of the films or projects she worked on became the major success she needed to cement her position and slowly she was no longer in the running with the Rachel McAdamses and the Anne Hathaways of the world for film roles.
Since then it became clear the actress went through some sort of personal trauma, her weight is seen yo-yoing and she has been caught driving under the influence.
It is unclear the extent of her problems but Barton's career will be stalled until the actress manages to get a grip of herself and quickly at that as Hollywood is notorious for moving on fast.