£200,000 Recruitment Exec fired after telling Jobseeker to "f*** off"!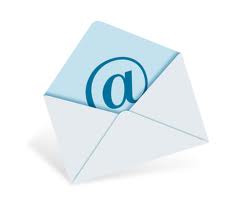 Photo by PR Photos
Gary Chaplin, a recruitment executive on £200,000 a year has been sacked after sending an email to a jobseeker telling him to "f*** off."
Manos Katsampoukas was seeking a position and instead of sending out individual enquiries he sent a mass email to 4000 recruiters which caused Chaplin to become incensed and fire off a reply in which he said: "I think I speak for all 4000 people you have emailed when I say, "Thanks for your CV" – it's nice to know you are taking this seriously."
He ended with: "Please f*** off ... you are too stupid to get a job, even in banking. Yours hitting the delete button Have a nice day!"
But instead of hitting the "Reply" button, he hit the "Reply All" button and his incredibly rude response in which he has also derided other recruitment execs on the mailing list caused outrage.
Another recruiter responded to the email, saying Chaplin's reponse was "appalling" and "It displays an unbelievale degree of arrogance".
In the email Chaplin criticised a rival recruiter called Dan McCarthy who later told the Daily Mail: "Gary went a bit overboard with what he said about me but I have thick skin. I was more concerned with what he said about the jobseeker — as I think this creates a terrible impression of our industry. I would like people to know that we are not all like Gary Chaplin."
After Cahplin's bosses at Stark Brooks became aware of the uproar they asked him to leave.
Chaplin tells the paper: "I am mortified by what I did … It was a moment of idiocy.
"I am now looking for a job just a few days before Christmas. If I could turn back the clock I would. I will regret this forever."